The Square at Parwich
History of The Square at Parwich
Conservation Area Jewel
History of The Square, Parwich
The Square is Grade II listed and lies within the conservation area which extends over a large part of Parwich village. The conservation designation was granted in 1986 and you can read more about it in the fascinating document linked here. The Square takes its name from the large quadrangle made up of Parwich Hall, to the north, the Hall stables, Stable Cottage, and School View to the west, the Shop, an old farm house and the school to the south (School Lane), and the Square, Rosemary Cottage and Green Gates to the east. Rosemary's Cottage and Green Gates' address is Pump Hill, referring to the old pump and water trough adjacent to them. It is hard now to get an impression of this area as a "square" because of the now mature tree planting in the middle.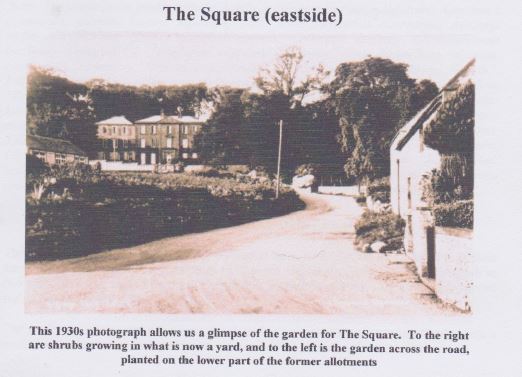 The Square as we can now see it dates back to the mid-18th century. We assume that it is older than Fernlea House next door, as the Square has a curved corner wall by the entrance to what would have been Fernlea's stables. This was presumably to facilitate the horses' access. Fernlea was built before 1759. But under the kitchen floor of the Square, there is apparently another stone flagged floor that is lower than the land by Fernlea House and also lower than the floor of Fernlea's stables. This raises the possibility of an earlier house at the Square which was substantially altered in the Georgian period. On the 1843 Tithe map the Square was shown as being two separate houses.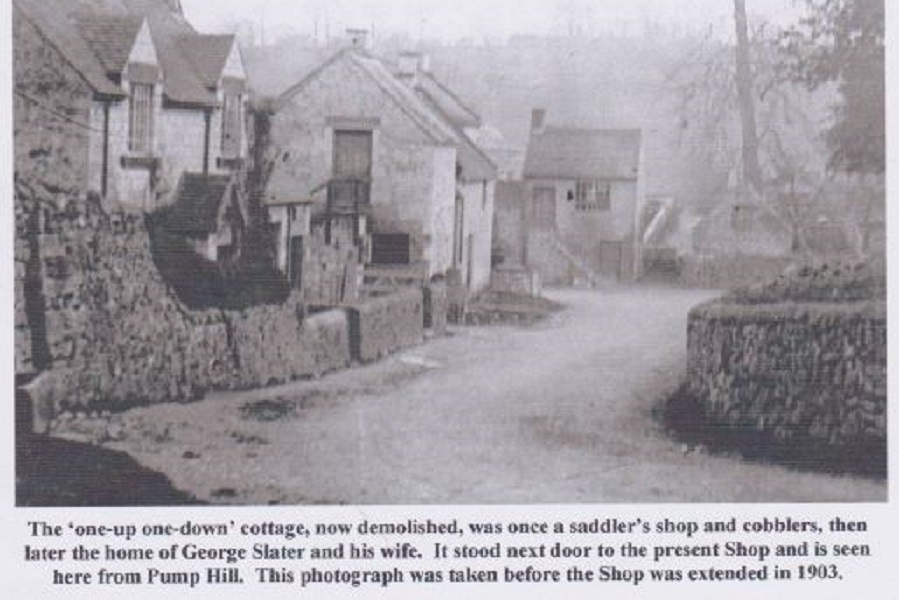 Originally, there was no garden associated with the house, other than a small front garden which is now the courtyard. What is now the garden, lying opposite, was in the 19th century part of a large number of allotments which stretched down the hill from the Hall. It was not until the 1930s when the allotments ceased to be, that the Square acquired the bottom part of this land as a garden. The garden is raised above the level of the road and surrounded by a yew hedge, making it attractively private. It is believed that one of the old apple trees appears on pre 1930s photos of the allotments. The garden now houses a number of unusual herbaceous plants including a fine collection of geraniums. We continue the medieval tradition of bee-keeping in Parwich.
Ref: Parwich Horticultural & Local History Societies